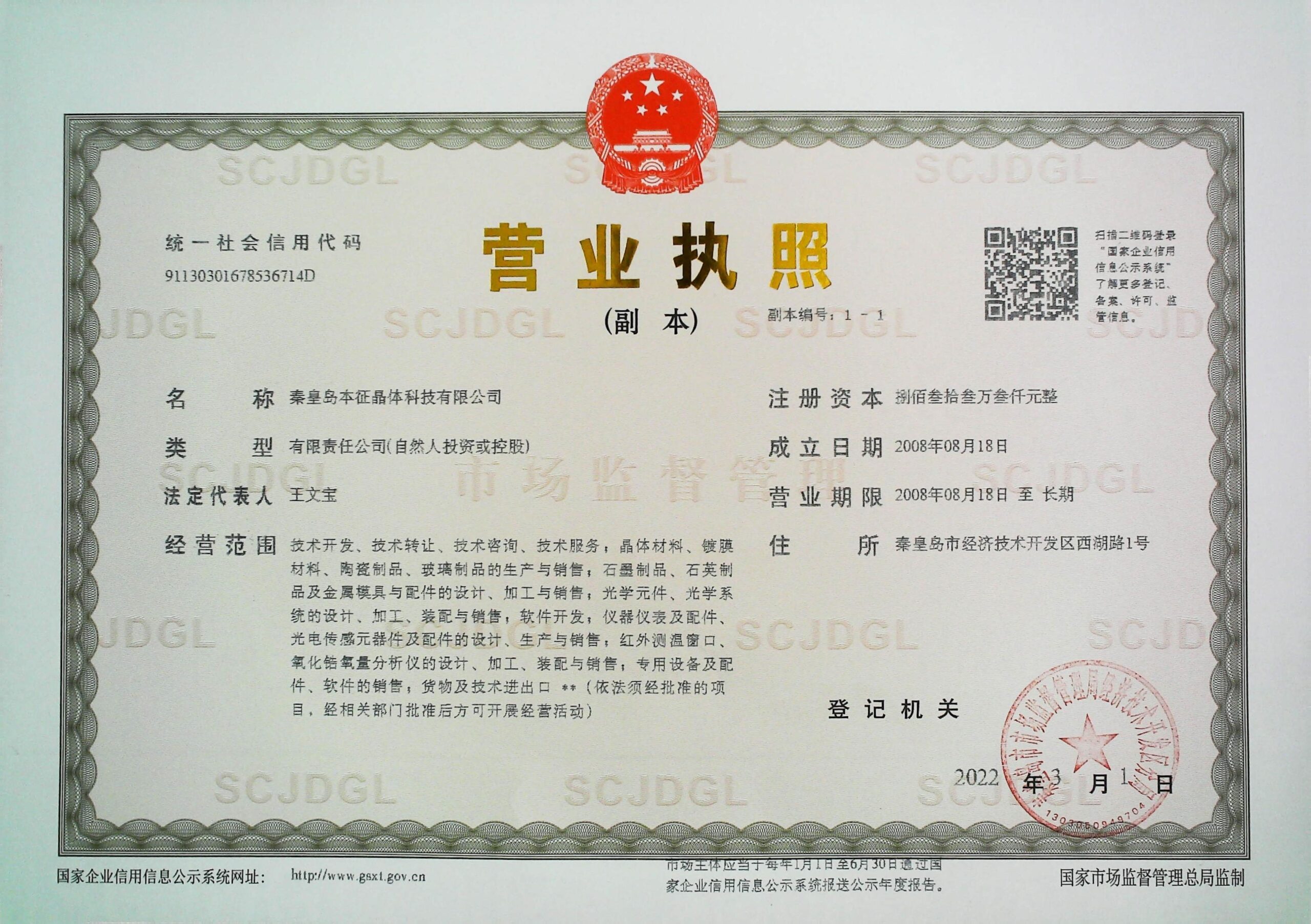 Qinhuangdao Intrinsic Crystal Technology Co., Ltd. It is a high-tech enterprise integrating material growth, component processing, film coating and devices. The company has more than 300 employees and a first-class team of optical design, production and research and development, and technical experts, among which 19 have doctorates and scientific researchers account for more than 10.4%.
Our company has 16 invention patents, obtained ISO 9001:2015;ISO14001:2015;ISO 45001:2018 and other qualifications certificate, for the national high-tech enterprises, research and development institutions, science and technology enterprises, special new enterprises, and has been approved fluoride materials academician workstation.
The company has realized full coverage of fluoride, Si, Ge, ZnS and ZnSe infrared materials.Crystal raw material preparation, crystal growth, component primary processing, finishing processing, coating, components industry chain closed loop.
CaF2, BaF2, MgF2 growth process, the world's leading;With an annual output of over 80 tons of fluoride, it is the largest fluoride supplier in China.China's leading supplier of silicon and germanium materials, with an annual output of over 26 tons, provides infrared crystal materials to customers in more than 60 countries around the world, and provides customized infrared crystal materials with low stress, high purity and high uniformity.
We have a processing center of plane, sphere and aspheric surface, with an annual output of more than 5 million optical lenses of all kinds, such as flat piece, lens, prism and aspheric surface.